Welcome to Sealant Enterprises
We are Manufacturer, Supplier, Exporter of Quick Release Couplings, Hydraulic Couplings, Pneumatic Couplings, Pressure Testing QRC, Leakage Testing QRC, Camlock Couplings, CNC Jaws, CNC Hard Jaws, CNC Soft Jaws, Special Type Couplings, Vessel Leakage Testing, Tank Leakage Testing, Quick Release Couplings For Banjo, Plain Pipe, Flared Pipe, Tubes, Quick Connectors, Quick Connect Couplings, Quick Disconnect Couplings, Single Check Valve Couplings, Single Shut Off Couplings, Double Check Valve Couplings, Pin Lock Couplings, Jaws For Power Chuck, T Nut For Jaws, Efficient Chamfering Units, Quick Chamfering, Easy Chamfering Attachments, Through Couplings. Our products are widely used in applications like Chemical Plants, Petroleum, Ships, Mining, Petrol, Enginnering, Aircraft, Refineries and Fertilizers. Our set up is situated at Pune, Maharashtra, India. Majorly we serve our customers from Asian countries like Afghanistan, Bahrain, Bangladesh, Bhutan, Brunei, Burma, Cambodia, China, Hong Kong, India, Indonesia, Iran, Iraq, Israel, Japan, Jordan, Kazakhstan, North Korea, South Korea, Kuwait, Kyrgyzstan, Laos, Lebanon, Malaysia, Maldives, Mongolia, Nepal, Oman, Pakistan, Philippines, Qatar, Russia, Saudi Arabia, Singapore, Sri Lanka, Syria, Taiwan, Tajikistan, Thailand, Timor-Leste, Turkmenistan, United Arab Emirates, Uzbekistan, Vietnam, Yemen.

A highly Professional group of engineers aiming for higher productivity and quality.Continuously updating the technology to improve equipment utilisation to compete in international market. Manufacturing unit of sealant enterprises was established in April 1989. Initially our products were quick release couplings and special purpose machines. Our first customer for QRC was TELCO (now Tata Motors).

Quick Release coupling (also known as QRC, Quick Connect Coupling or Quick Couplings) is used for easy, quick connection and disconnection of flexible lines carrying fluids, slurry, air, vacuum, etc. QRC are fast, economic, needs no tools to connect & disconnect, safe, efficient and there is no leakage.

We will provide solutions for quick changeovers and improve equipment utilisation by
reducing down time of machine and labour.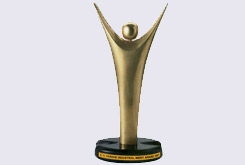 G S PARAKHE AWARD
We were awarded the prestigious G.S.Parkhe Industrial Merit award by Maharashtra Chamber of Commerce...
more details
Awards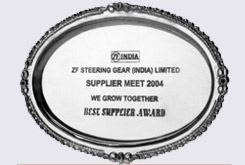 ZF BEST SUPPLIER AWARD
We were awarded the prestigious ZF Supplier Award by ZF Steering Gear (India) Limited.
more details