Quick Release Couplings (QRC / Couplers / Connectors / Plugs)
We are Manufacturer, Exporter, Supplier of Leakage / Pressure Testing Couplings (Quick Couplings / Quick Release Couplings / QRC / Couplers / Connectors / Plugs), Single Touch Couplings For Cold Testing / Hot Testing, Refrigerant Filling Couplings, Refrigerant Testing Couplings, Collet Couplings For Filling / Charging, Collet Type Leakage Testing Couplings, Collet Type Couplings For Flared Pipes, Engine Testing Couplings, One Touch Quick Couplings, Helium Leakage Testing Couplings, Vacuum Testing Couplings, Flanges Leakage Testing Couplings, Pipe Testing Couplings, External Threading Couplings For Leakage And Pressure Testing (Leakage / Pressure Testing External Threaded Couplings), Plain Bore Quick Seal Couplings, Vessel Leakage Testing Couplings, Fuel / Oil (Fuel Tank / Oil Tank) Leakage / Pressure Testing Couplings, Pipe Seal Couplings, Air Tank Testing Couplings, Banjo Leakage Testing Couplings, Toggle / Lever Type Couplings, Hydro (Hydraulic) / Pneumatic Leakage / Pressure Testing Couplings, Leakage Testing Fixtures, Special Type Couplings, Coupling Accessories from Pune, Maharashtra, India. Such range is widely used For Automobile (Automotive) Industries, EV (Electric Vehicle) Industries, Pharmaceutical Industries, Aerospace (Aircraft) Industries, HVAC-R Industries, Oil And Gas Industries, Fluid Power Industries, Compressed Gas Industries, Medical / Life Science Industries, Food / Beverage Industries, Process Industries, Petroleum Industries, Petrochemical Industries, Mining Industries, Chemical Plants, Engineering Industries, Refineries, Agro (Agriculture) / Fertilizer Industries. We export ALL OVER THE WORLD, but majorly we targeted European, American, Asian, African, Gulf countries.
Our company is noted for developing quality products which are labour and time saving, compact, user friendly and highly efficient. We have developed QRCs for pressure testing to suit
different end connections such as flared pipes, ribbed tubes, banjos, flanges, profiles, threads etc.

With our specially designed QRCs, connection and disconnection time is reduced to a minimal and testing efficiency is increased many folds.


A ) Collet type QRC for pressure testing


Unique collet type QRC for pressure testing. It is specially designed to suit your requirement
used for Bidding Pipes & Serrated Pipes
Finish component does not get damag while testing
Metal collet design also available can be used beyond 35 bar.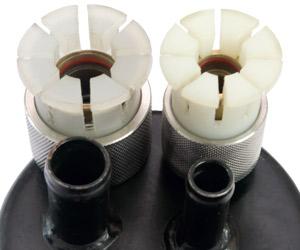 Pressure Testing QRC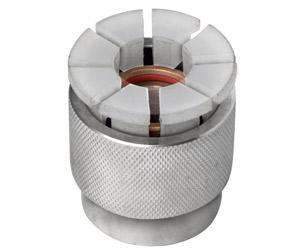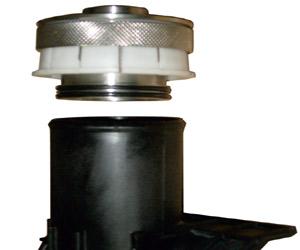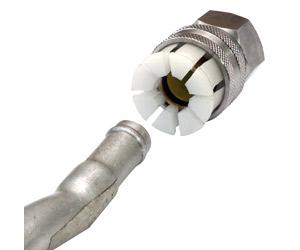 Pressure Testing QRC for Pipe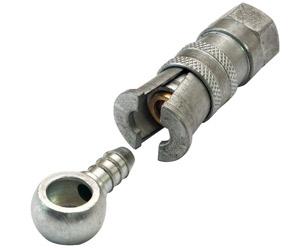 Pressure Testing QRC for Serrated Pipe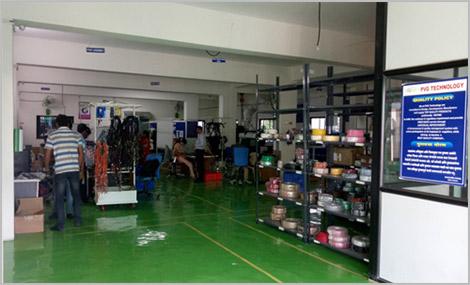 A
B ) QRC for ID holes, Flanges, Fuel tanks, Pressure Vessel.


Unique Pinlock design saves 80% & of testing time.
Uses - Testing of Fuel tanks, Pressure vessel. Components which has holes as end connections.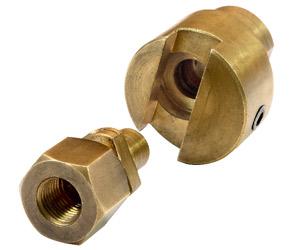 High Pressure QRC in Brass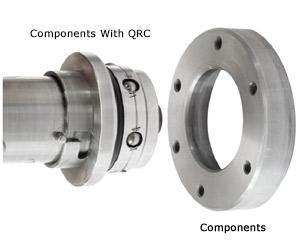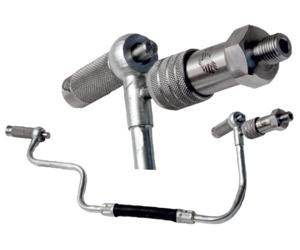 Pressure Testing QRC for ID Hole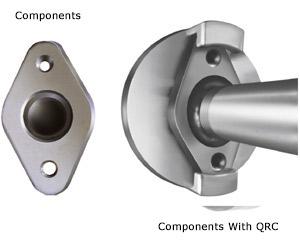 C ) Testing Solutions for odd shape end connections

• We are specialised in providing lekage & pressure testing solutions for odd shape connections to suit customer s requirement.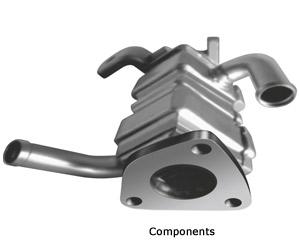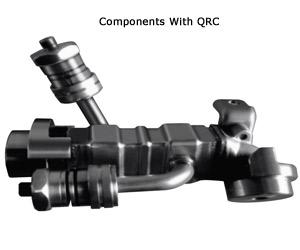 Different End Connections For Which QRC Had Been Developed...


Above images shows few components for which we have designed QRCs for ease of connection for testing.